Hiring an interior designer has many benefits, such as making your life much easier when converting your home into a place you'll love living in. But as the tastes of people with other professions naturally differ, so do those of interior designers. Their approaches are different too, and finding the perfect person to make your home look fantastic on your terms is significant. In truth, your satisfaction with the whole project depends on it. Here are the 5 questions to ask potential designers before you hire them.
1.    What is your preferred design style?
There are so many interior design styles and not one is perfect for everyone. For example, a person that prefers returning to a home that is tidy and clean above all else may prefer a minimalist style. While another person may find minimalist design bland and irritating. No one is wrong here. It is only a matter of taste and lifestyle needs.
Therefore, the first thing to determine when hiring an interior designer is what is their preferred design style. When they are working on a home, what they create will be much better if it is something they specialize in. Ask them to talk to you about the beautiful homes and design elements they find alluring. If the said designer feels off and their style is opposite to yours, they're an unsuitable match with you. Luckily, there are so many designers out there that you are bound to find the one you will happily collaborate with. We specialize in several different design styles, including Mid-century Modern.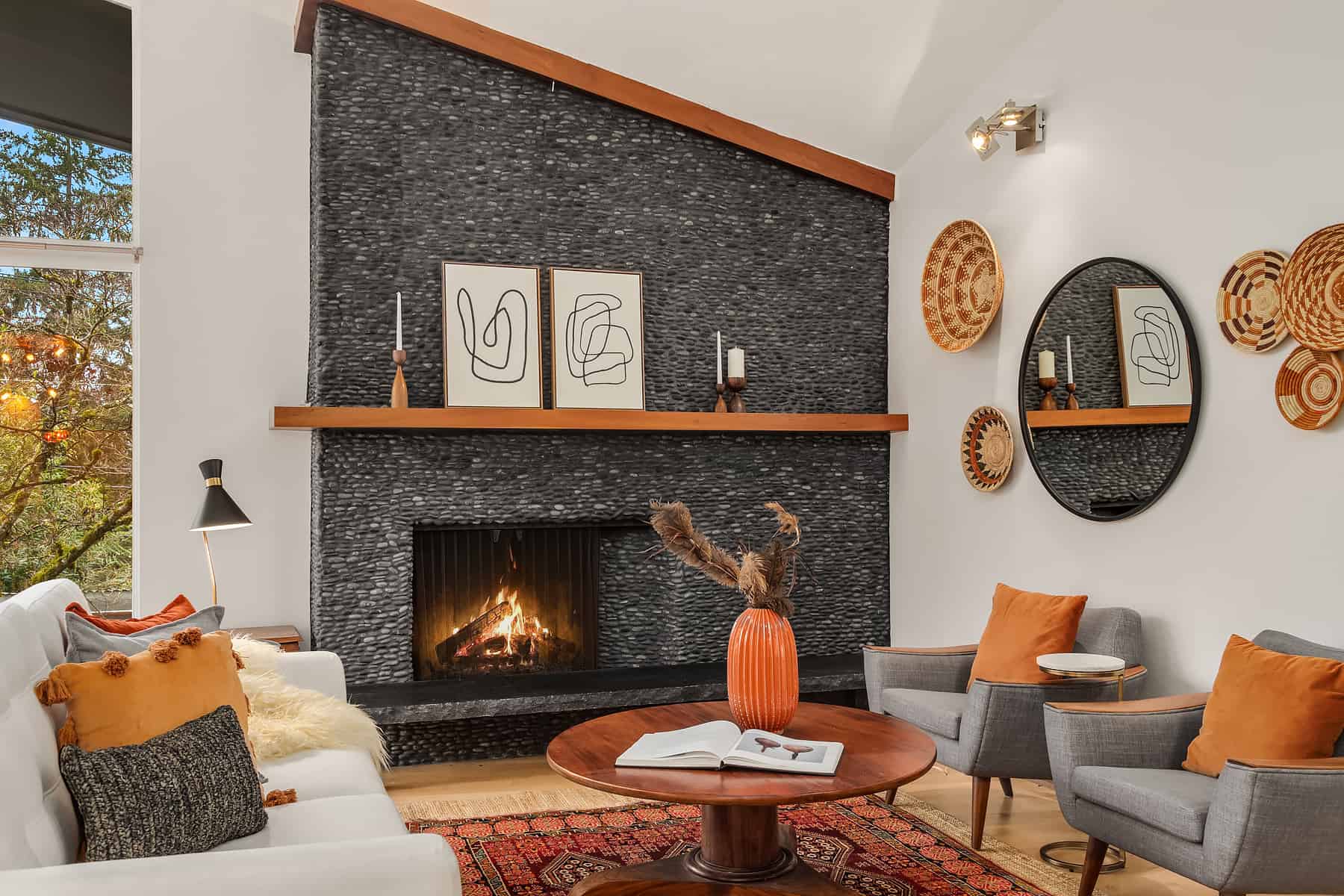 2.    How much do your interior design services cost?
As much as you like a home designer, they might be out of your budget. You'll need to know their design fee and the money they'll need to execute a project they have in mind for your home. Unless your financial situation allows for total freedom, you must factor in the budget when choosing a designer. Communicate your financial situation clearly so you don't have to end the project halfway through.
Sometimes you may find a designer that is perfect for you but a bit over your budget. In that case, increasing your budget may not be such a bad idea. After all, if you create a space you truly love, it will last you years and is cheaper than moving. If you need to recuperate some of the money from updating your space, try selling some of your old furniture. Don't opt for a yard sale for a better price; that usually means selling for less. Moving experts from Movers Not Shakers NYC often advise their clients to put all their old furniture and belongings in a storage unit until the buyer comes that will pay the asking price for them. A great way to advertize your old furniture is to list in on Ebay or Facebook Marketplace. Selling your old furniture may provide enough additional funds to afford the designer and décor you've always dreamed of.
3.    To what extent can a client be involved in the process?
Do you want a designer to make all decisions for you, or do you want to be present in every stage of the creative process? For example, if you have special requirements such as making the home pet-friendly, there's a good chance you'll want to be involved more in the remodeling. Some designers are not as keen on constantly having clients look over their shoulders. You need to clear this issue right from the start. In truth, it is best to discuss this even before you start.
Some people know what they like and don't like but aren't able to do a full home design. They are best paired with a designer that is willing to work closely with the client and clear every segment of the design with them before moving on. Again, each expert has their specific approach; you only need to select the one you are most comfortable working with.
4.    When hiring an interior designer, discover their priorities when you are planning a budget
Interior designers are artists, and their creative decisions may not always be as rational as yours. After all, by hiring them, it becomes clear you value the aesthetics of a home and not only its practical features. You'll need to clarify with your potential designer their priorities when planning a budget. Some of the updates are known to increase the value of a home, and some are more expensive than their return. But as your budget is not endless, you should see with the designer you plan to hire where they will make the cuts and what features are their priority. Offer some of your ideas and discuss personal priorities to see whether you can find some common ground. That will save you from a lot of unnecessary and unpleasant discussions.
5.    Can you show me some of your successful projects?
Finally, one of the best ways to ensure a designer is a good match for you and your home is to see their previous work. All the designers keep portfolios of their projects and close-up images of details and data related to the costs. They should be eager to show you their projects and talk about them. Ask them to tell you how they choose helpers and contractors and everything related to their management. That should paint a more vivid picture of how they like to work and confirm their answers to previous questions.
Conclusion
Asking these questions when hiring an interior designer will ensure you don't hire the wrong match. On the contrary, approaching the designer selection process that way, you will find someone you will love working with. That someone will make your home a place you will love returning to after work and inviting friends. Everyone is entitled to that priceless feeling, so taking the steps to prepare such as asking the right questions in the beginning will lead to the best results and experience.
Feel free to share this post:
You might like one of these posts as well...